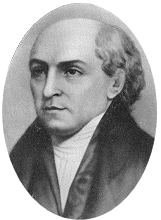 A while back I came across a quote from William Carey, taken from his journal, April 1794, during his first year in India.
"This day was tumultuous in its beginning, but was afterwards more calm. Yet a burden of guilt is not easily removed: nothing short of infinite power, and infinite goodness, can remove such a load as mine.
"O that I had but a smiling God, or an earthly friend to whom I could unbosom my soul! But my friend is at a great distance, and God frowns upon my soul. O may his countenance be lifted upon me again."
Carey was expressing his feelings here, not writing a theological treatise. His words reflect a servant's struggle with sin and the struggle with loneliness.
It's a struggle everyone in ministry knows. And you need not travel to another continent to meet these enemies face-to-face. They'll come to you, where you are.
Carey won the battle, ultimately. He stayed in India, translated the New Testament into several languages, planted churches and missionary training centers, and became known as the Father of Modern Missions.
The battle he won, we can win, too. When burdens seem too great to bear, when friends are nowhere to be found, when it feels like God is frowning, remember William Carey — not just what he accomplished, but what he overcame in April 1794.
And the redeemed of the LORD will return and come to Zion with singing, crowned with unending joy. Joy and gladness will overtake them, and sorrow and sighing will flee. (Isaiah 51:11)

Today's memo was updated from a previous post.