Steve May: It's All in the Dailies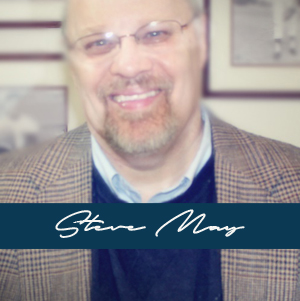 I'm Steve May, founder of Preaching Academy and editor of Preaching Library.
If you're like most of my readers, you're involved in ministry — either as a pastor, a teacher, or a Bible study leader.
And, most likely, you're always on the look out for the kind of resource that will help you take the next step in leadership, discipleship, and excellence in ministry.
If so, these pages have been prepared especially for you.   Most of the posts here first appeared at Preaching Library, and have been — or will be — used as sermon illustrations. You're welcome to use them as well, in your sermons and Bible studies.
ABOUT ME
For the past 25 years I have worked with thousands of pastors and teachers, providing tools to assist them in sermon preparation, as well helping them sharpen their communication / public speaking skills. In addition to working with Christianity Today for a number of years, I have served local churches as a pastor and worship leader.
I also spent ten years doing ministry in poor communities in Rio de Janeiro: planting a church, preaching, teaching English classes, and building a medical clinic.
Today my focus is serving those called to communicate the gospel: pastors, Sunday School teachers, Bible study leaders.
While you're here, I would like to invite you to sign up to receive the Monday Memo, a weekly devotional delivered to your inbox. (You can sign-up here.)
Thanks again for visiting! My prayer is that with each visit you'll receive a word of encouragement to help you keep moving forward in your life of service to Jesus Christ.
Because He Lives,