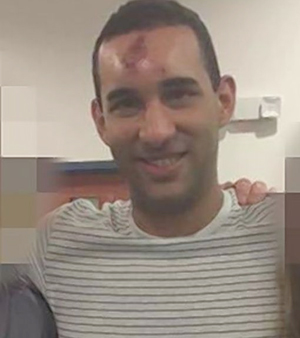 When a gunman opened fire on the Pulse Nightclub in Orlando on June 12 2016, dozens of SWAT Team members responded.
One of them was Michael Napolitano, who soon found himself in the line of fire.
In fact, he took a bullet to the head — and survived.
How?
The helmet he was wearing.
It's called a Kevlar Helmet. It's made to be bullet proof, and in Napolitano's case, it was.
Days after the shooting, images surfaced of Michael and his helmet.
The helmet had been damaged, but not destroyed. Michael had an abrasion on his forehead, but no serious wound.
The obvious comparison is to the helmet of salvation that Paul refers to in Ephesians 6:17.
It protects us from the enemy's attack. In the midst of spiritual warfare, we may experience bumps and bruises along the way.
But spiritually fatal wounds? Never.
Take the helmet of salvation and the sword of the Spirit, which is the word of God. (Ephesians 6:17)