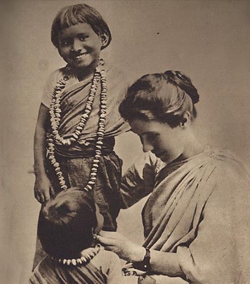 More than half a century ago, Amy Carmichael wrote these words…
Hast thou no wound?
No wound? No scar?
Yet, as the Master shall the servant be,
And pierced are the feet the follow Me;
But thine are whole: can he have followed far
Who has no wound nor scar?
A teacher once told me, "You can recognize leaders by their limp."
His point: those most effective in ministry are most often those who have been wounded at some time in their lives.
Sometimes these wounds come from others, sometimes they're the result of our own dumb decisions. But the best leaders are the best leaders because they are survivors.
In fact, they're more than survivors. They're overcomers.
No one likes being wounded, and no one enjoys suffering. But this is part of the process of becoming like Christ.
If you've been in ministry very long, no doubt you've been hurt a time or two. God can, and will, heal your hurts. And he will use them to help him use you in more effective service.
Therefore, since Christ has suffered in his body, arm yourselves also with the same attitude, because he who has suffered in his body is done with sin. (1 Peter 4:1)